Main content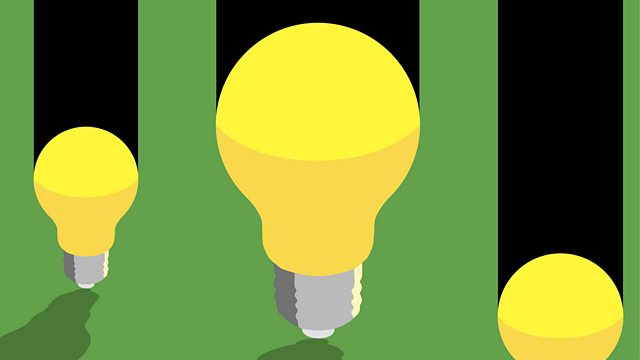 Green Thinking: Future of Work
What's the future of work in a post-Covid-19 world, and what are the implications for our environment? Professor Des Fitzgerald talks to Dr Alexander Douglas and Dr Jane Parry.
How green is office working? Have changes since Covid helped us plan for a more environmentally friendly way of working?
Philosopher Dr Alexander Douglas and Dr Jane Parry, who works on Work after Lockdown, talk to Des Fitzgerald about the future of work in a post-Covid-19 world and the implications for our environment.
Dr Alexander Douglas is a Lecturer in Philosophy in the School of Philosophical, Anthropological and Film Studies at the University of St Andrews. He is a founder and co-director of the Future of Work and Income Research Network (funded by AHRC) at the Centre for Ethics, Philosophy, and Public Affairs.
Dr Jane Parry is a Lecturer and Director of Research for HRM and Organisational Behaviour within Southampton Business School at the University of Southampton. She is the Principal Investigator on the project, Work after Lockdown, which is funded by the Economic and Social Research Council (part of UKRI). You can read more about the project and contribute to their worker wellbeing survey at https://www.workafterlockdown.uk/participate.
Professor Des Fitzgerald is a New Generation Thinker based at the University of Exeter.
You can find a new podcast series Green Thinking: 26 episodes 26 minutes long in the run up to COP26 made in partnership with the Arts and Humanities Research Council, part of UKRI, exploring the latest research and ideas around understanding and tackling the climate and nature emergency. New Generation Thinkers Des Fitzgerald and Eleanor Barraclough will be in conversation with researchers on a wide-range of subjects from cryptocurrencies and finance to eco poetry and fast fashion.
The podcasts are all available from the Arts & Ideas podcast feed - and collected on the Free Thinking website under Green Thinking where you can also find programmes on mushrooms, forests, rivers, eco-criticism and soil. https://www.bbc.co.uk/programmes/p07zg0r2
For more information about the research the AHRC's supports around climate change and the natural world you can visit: Responding to climate change – UKRI or follow @ahrcpress on twitter. To join the discussion about the research covered in this podcast and the series please use the hashtag #GreenThinkingPodcast.
Producer: Marcus Smith