Main content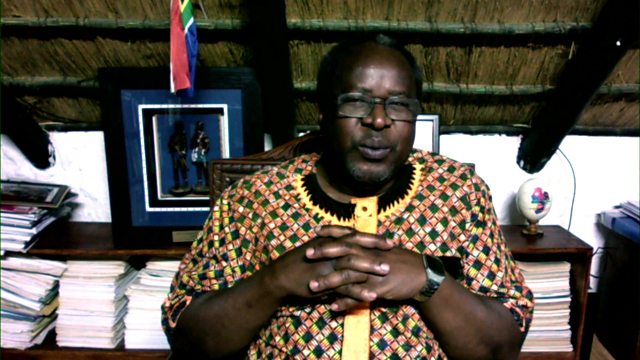 'Anyone accused of wrongdoing must go to court'
South Africa's former President Jacob Zuma is facing a corruption trial relating to a multi-billion dollar arms deal.
Mr Zuma has denied the charges and is pleading not guilty..
Speaking earlier this week before Mr Zuma entered his plea, South Africa's Finance Minister Tito Mboweni told BBC Hardtalk that all Mr Zuma needed to do is subject himself to the court processes and prove his innocence there.
"I'm sure he is interested in the protection of our constitutional democracy, the rule of law and that will subject himself to a fair process of the law," he said.
If Mr Zuma did this it became an example of how leadership conducted itself when confronted with such difficult matters, Mr Mboweni said and also sets an example for future generations.
Duration: