Main content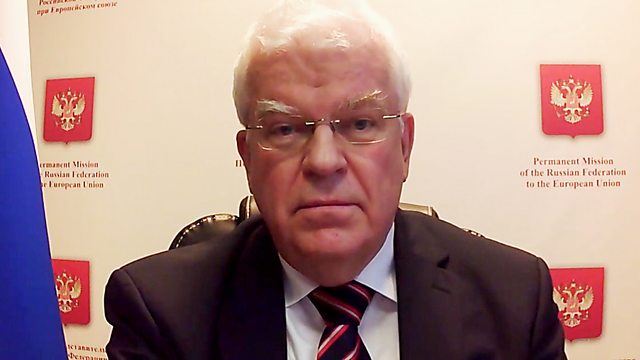 'EU political forces poison Russia's relationship'
Russia's relationship with the European Union is being poisoned by certain political forces within the EU, its ambassador to the EU, Vladimir Chizhov, has said.
Speaking earlier this month he told BBC Hardtalk that Russia had not shutdown any path of cooperation or form of partnership.
"All that freezing exercise has been committed by the European Union, and it didn't start with Navalny, it didn't start with the Ukrainian crisis, it started earlier," Mr Chizhov said.
Duration: