Main content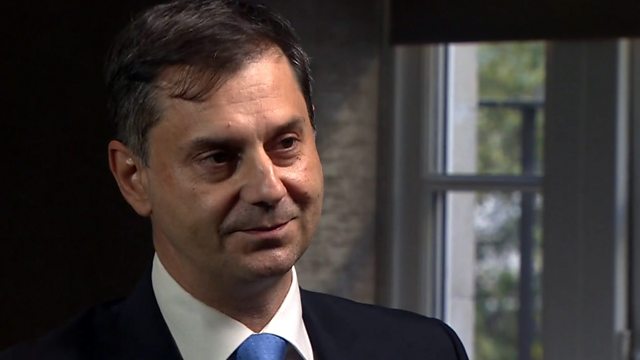 'Some Greek islands should be on green list'
England and Scotland's green list of countries should include some of Greece's islands, the country's tourism minister Haris Theoharis has said.
While he recognised that governments have to make decisions on their own terms, he said they could have taken a regional approach to allow for quarantine-free travel to islands where coronavirus cases are lower.
Countries have been divided into three categories - green amber and red. The number of Covid-19 cases in each country and their vaccine rollout success partly determine their status on the list.
Wales and Northern Ireland have not yet announced plans to restart foreign holidays.
Duration: