Main content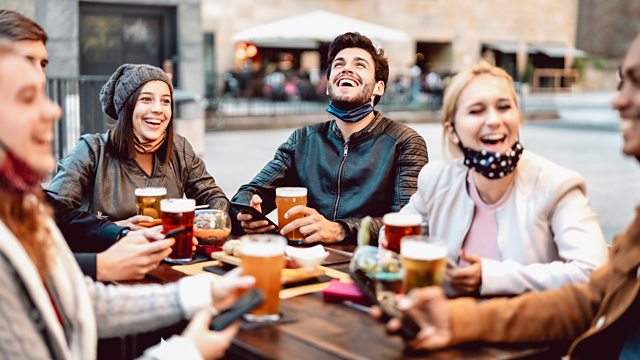 A return to normality?
A further lifting of lockdown rules in England has been confirmed by the government.
Boris Johnson has announced a significant opening up of society will come on Monday 17th May with the return of both indoor hospitality and household mixing. And the Prime Minister also suggested yesterday that people might well be able to go about their business in close proximity to each other again, without social distancing rules, after the 21st June.
However the scientific modellers who advise the government on the SPI-M group said last night that the next resurgence of Covid could be kept very small - but warn of the need to keep 'baseline policies' in place.
The Today programme's Justin Webb hears about the prospects for further loosening of restrictions after Monday.
(Image: Young friends drinking at pub; Credit: Getty)