Main content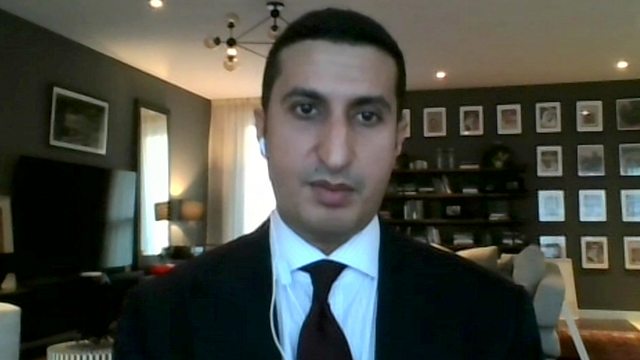 How will US foreign policy affect the Middle East?
The editor-in-chief of Saudi Arabia's Al Arabiya English news channel, Mohammed Alyahya, has told BBC Hardtalk about the implications of US President Joe Biden's administration's foreign policy in the Middle East.
"US-Saudi relations have always had their ups and downs and disagreement between US and Saudi Arabia has never reached 100%," he said.
"The disagreement which we saw under the Obama administration are very similar with the disagreements which we are seeing today that not just Saudi Arabia but other regional actors have with the Biden administration," Mr Alyahya said.
"Saudi Arabia does not have it easy, Gulf countries do not have it easy. But I think the actors in the region who will suffer, I think, the most as a result of the Biden administration's Middle East postures… are countries like Iraq, and Syria and Lebanon and Yemen where an empowered Iran can cause more destruction, can cultivate its proxies even more," he said.
Duration: