Main content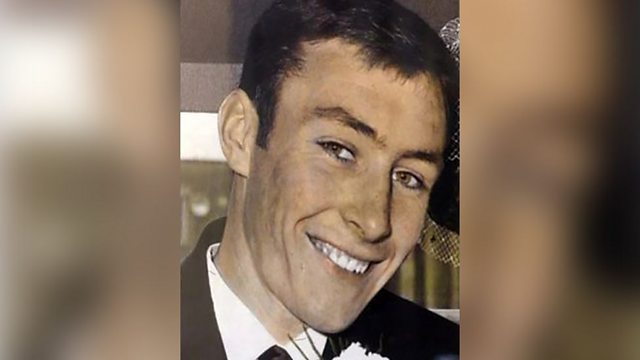 The Troubles: 'I remember his body in the living room'
Joe McCann's daughter Aine talks about his death to R4 Today's Martha Kearney.
Official IRA man Joe McCann, 24, was shot near his home in the Markets area of Belfast in April 1972. Two former paratroopers accused of the murder have been formally acquitted after their trial collapsed.
The court heard Mr McCann was evading arrest when soldiers opened fire, killing him. Soldiers A and C, both in their 70s, had pleaded not guilty. The men admitted firing shots but said they had acted lawfully when doing so.
Today programme's Martha Kearney spoke to Mr McCann's daughter Aine and veterans commissioner for Northern Ireland Danny Kinahan.
(Image: Joe McCann; credit: McCann family)