Main content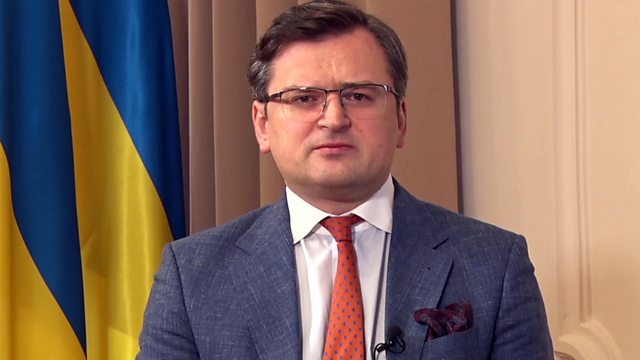 Kuleba: Russia was exercising assault on Ukraine
Russian Defence Minister Sergei Shoigu ordered a number of military units close to Ukraine's border back to their bases last Thursday after weeks of mounting tension over their presence in the area.
Russia said the troops were on military exercises, but Ukraine's foreign minister told BBC Hardtalk earlier this week that even though the troops have left, the threat from Russia has not gone away.
When asked about the conflict in the Donbas region between Ukrainian troops and Russian-backed separatist rebels, Dmytro Kuleba said the issue could only be resolved through direct talks with Moscow and President Vladimir Putin.
Duration: