Main content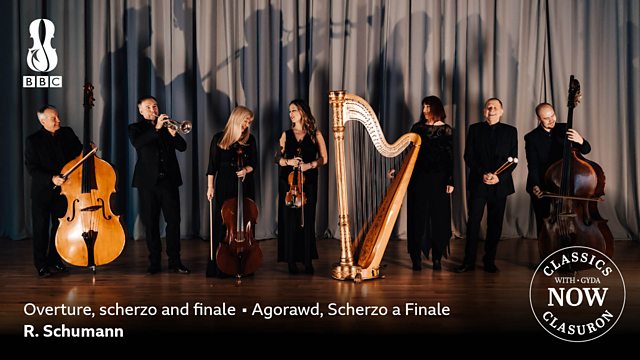 Classics with NOW: Schumann, 'Overture, Scherzo and Finale'
When he wrote his Overture, Scherzo, and Finale in 1841, Schumann first intended it to be a symphony. It is believed that Schumann wanted to use the orchestra to portray his joy at his recent marriage to his wife, Clara, and referred to the piece in many ways – his second symphony, a suite, and a sinfonietta.
The work lacks a slow movement, so Schumann decided after revising the Finale in 1845 to publish it as a three-movement piece. The Overture provides a delicate beginning, with string motifs that return as the movement gains pace. The lively Scherzo makes extensive use of dotted rhythms and a lyrical trio section, and the piece closes with a speedy and rousing Finale.
This performance took place at Brangwyn Hall, Swansea in 2010, conducted by Francois-Xavier Roth.
Duration:
More clips from BBC National Orchestra of Wales