Main content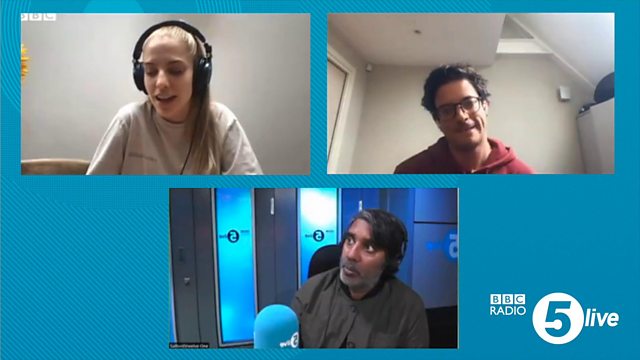 London Grammar: We need more women in music production
"The music industry was one of the worst places and in certain ways continues to be."
Hannah and Dot from London Grammar tell 5 Live's Nihal Arthanayake that a lack of women in production roles makes it harder for women to create music.
Lead singer Hannah Reid said she would often ask her bandmates to communicate something she wanted to say with the men they worked with because she was a woman.
Dominic 'Dot' Major went on to tell Nihal that there are "certain roles which have always been basically so many men" but added this does seem to be changing.
This clip is originally from Nihal Arthanayake on 20 April 2021.
Duration: