Main content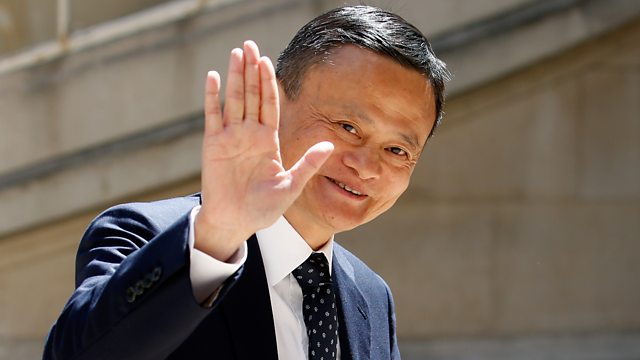 Where is Jack Ma?
Just days before his company was about to embark on the world's biggest share listing, Chinese billionaire Jack Ma went missing. So where is Jack Ma? Celia Hatton investigates.
On the eve of what would have been the world's largest share listing, Ant Financial, estimated to float for over $300bn, it's founder Jack Ma, the Chinese billionaire mysteriously disappeared. Things started to go wrong for Ma after he told a room full of banking regulators that their methods were out of date and not fit for purpose. Shortly afterwards, the Chinese government cancelled the listing and Jack went silent. The extroverted charismatic billionaire, who once flourished in the public eye, simply did not show up at key events.
It's happening more and more often in China: some of the country's most famous and powerful people are disappearing after coming into conflict with the Communist Party. China's most famous actress, the Chinese head of the international police agency Interpol and even a top news presenter all disappeared.
So what's happened to Jack Ma? In this program journalist Celia Hatton, who spent 15 years living and reporting in China, investigates. Celia asks if Ma is just keeping a low profile or is something more sinister at play? What does Jack Ma's disappearance tell us about China's relationship with big business, the future direction of its economy and its attitude towards the growing number of domestic tech billionaires?
Producer: Rajeev Gupta
(Clips used: CBS, CNN, World Economic Forum, Alibaba Group, Financial Times)
Podcast
Seriously is home to the world's best audio documentaries. Introduced by Vanessa Kisuule.