Main content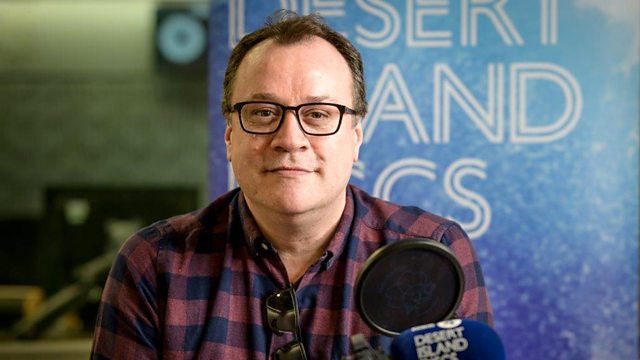 Classic Desert Island Discs - Russell T Davies
The screenwriter Russell T Davies shares the eight tracks, book and luxury he would want to take to if cast away to a desert island. With Lauren Laverne.
Russell T Davies is one of the U.K.'s most successful television writers. He spent his teenage years learning his dramatic craft with the West Glamorgan Youth Theatre, and his career in television began in the children's department at the BBC.
His first solo hit TV series was the ground-breaking, sexually frank drama Queer as Folk, first broadcast on Channel 4 in 1999.
A lifelong Doctor Who fan, he relaunched the series in 2005 for a new generation of viewers. Such was its success, he found himself working around the clock.
More recently, he wrote the highly-acclaimed series A Very English Scandal, starring Hugh Grant as Jeremy Thorpe, and the dystopian drama Years and Years.
DISC ONE: Julie Covington, Charlotte Cornwell, Rula Lenska - Sugar Mountain
DISC TWO: Hora Staccato (1950 version) performed by Jascha Heifetz and Emanuel Bay
DISC THREE: The New Christy Minstrels - Three Wheels on My Wagon -
DISC FOUR: Leonard Bernstein's Gloria in excelsis, performed by The Norman Scribner Choir
DISC FIVE: Kate Bush - Wuthering Heights
DISC SIX: The OT Quartet - Hold That Sucker Down (Builds Like A Skyscraper Mix)
DISC SEVEN: Neil Hannon - Song For Ten
DISC EIGHT: Electric Light Orchestra - Mr. Blue Sky
BOOK CHOICE: Asterix and the Roman Agent by by René Goscinny with illustrations by Albert Uderzo
LUXURY ITEM: A black Ball Pentol Pen
CASTAWAY'S FAVOURITE: Leonard Bernstein's Gloria in excelsis
Presenter: Lauren Laverne
Producer: Sarah Taylor
(First broadcast in 2019)