Main content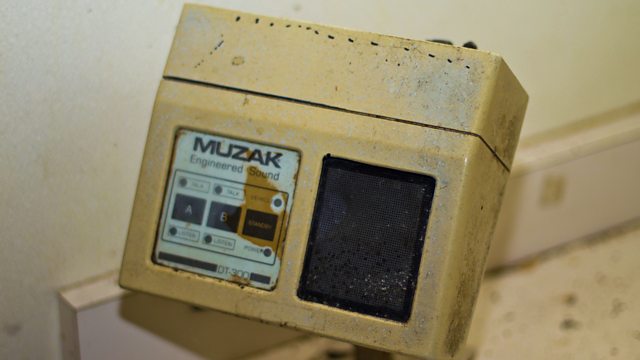 The Day the Muzak Died
Part love letter, part obituary to the idea of a "civic use of music" from the Muzak Corporation.
When Major General George Owen Squier coined the term Muzak, back in the early 1930s, the idea according to elevator music enthusiast Joseph Lanza was "to have a civic use of music".
At Muzak Corporation's height during the late 50s and 60s, this practically became a reality as their in-house orchestral arrangements emanated from the walls of hotel lobbies, businesses, airport lounges, doctors offices and across factory floors.
This programme serves as part love-letter, part obituary to the music by Muzak and the particular aesthetic with which it's associated. But it also examines the ethics of such a business model - bound up with ideas of freewill, behavioural science and the use or misuse of technology.
Includes contributions from author Joseph Lanza, artist Mika Taanila, music scholar Caroline Potter, science historian Alexandra Hui, composer Mark Mothersbaugh (from the band Devo), Nigel Rodgers - founder Pipedown, and former Vice President of Programming for Muzak, Rod Baum.
With archive recordings courtesy of Texas Archive of The Moving Image and Hat Trick Productions.
Music sourced from Muzak Archives, Devo and field recordings by Mika Taanila.
Produced by Hannah Dean
A Falling Tree production for BBC Radio 4
(Image credit: Nile Livesey)
Podcast
Seriously is home to the world's best audio documentaries. Introduced by Vanessa Kisuule.