Main content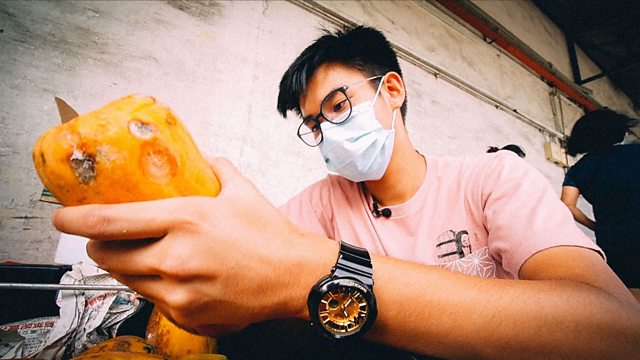 Solving the food waste problem in Singapore
Singapore imports 90% of its food and 744,000 tonnes of this ends up as food waste. Seventeen-year-old Shan wants to find out what might be some of the solutions.
"I really had my eyes opened to just the sheer scale of food wastage within Singapore. I hope that this can serve as a symbol and an inspiration for young people and for everyone out there to play their part and contribute as well as they can to tackling issues related to sustainability for a better tomorrow and for a better future for all of us."
This video is part of Project 17, a World Service series produced in partnership with the Open University, in which teenagers around the world look at progress on the UN's goals.
Filmed by Md Shukor Bin Kasmuni
Produced by Eleanor Layhe and Nick Marsh
Edited by Woody Morris
Photo: Seventeen-year-old Shan Credit: BBC
Duration:
More clips from Project 17