Main content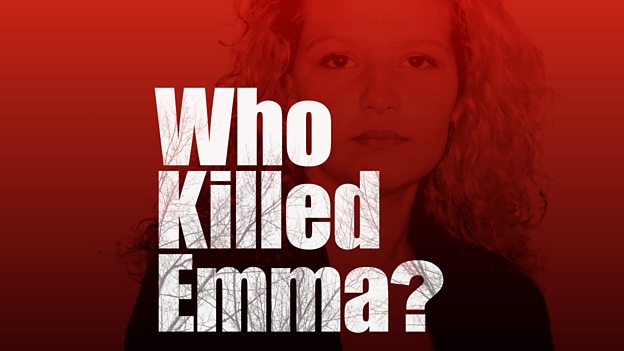 Who Killed Emma?
A missing woman. A brutal killing. And a world of sex, rape, lies and murder. After four years of investigation, journalist Sam Poling confronts the man she believes killed Emma.
The naked body of a young woman is found in isolated woods. Police never catch her killer. Journalist Sam Poling's investigation takes her into a dark and unsettling world of sex, rape, lies and murder. And it leads her to confront the man she believes is the prime suspect.
From BBC Scotland, Who Killed Emma? Is an eight-part podcast that forensically takes apart the police investigation into Emma's murder and unravels the impact of a series of coincidences and missed opportunities until a clear suspect starts to emerge.
CREDITS
Reporter: Samantha Poling
Producer: Mona McAlinden
Audio Editor: Jennifer Tracey
Story Editor: Kirsty Williams
Audio editing and mixing: Fraser Jackson and Kris McConnachie
Executive Producers: Jennifer Tracey and Shelley Jofre
Commissioning Editors: Louise Thornton and Gareth Hydes
Thanks to Matt Roper
Special thanks to Eamon O Connor and all those who trusted us to tell their stories.
Who Killed Emma? is created and made by BBC Scotland on BBC Sounds.