Main content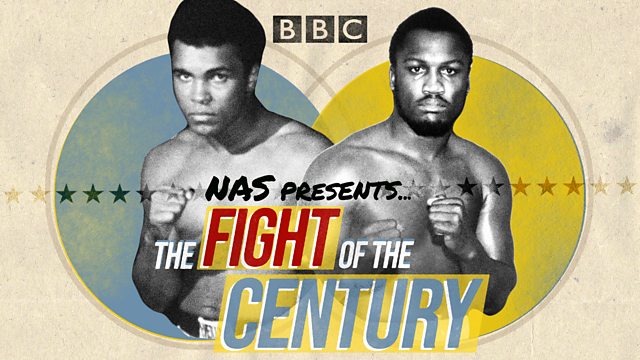 Ep 1: 1967 - Public Enemy No.1
A year of drafts, protests and Black Power. Ali is facing his toughest opponent yet, the US Government, while Frazier starts his journey to become the champ.
1967 - America is on the brink. Over 400,000 US troops are embroiled in a divisive war in South East Asia, while at home the counterculture, fuelled by new drugs, is taking hold. It's supposed to be the 'Summer of Love', but there are protests across the land about civil rights, women rights, ecological concerns, and, of course, the ongoing conflict in Vietnam.
Meanwhile Muhammad Ali dominates the world heavyweight championship - undefeated, a colossus of world sport and one of the most famous faces on the planet. In early '67 he will face his next opponent, Ernie Terrell, a fighter who insists on calling him by his old name of Cassius Clay, but it's the fight outside of the ring that will be the most challenging as his battle against the US Government begins.
For Joe Frazier '67 is another year on the long road in his effort to become heavyweight champion. He'll have six fights this year, but already it's clear one man stands in his way - Muhammad Ali.
Let legendary rapper Nas be your guide as we set off on a journey of words, music and drama that will lead to 'The Fight of The Century - Ali v Frazier'.
======
Credits:
Presenter - Nas
Producer - Mark Sharman
Writer - Ayad Andrews
Drama Producer - Owen Lewis
Executive Producer - Phil Critchlow
Executive Producer - Nas
Drama Recording - Jerry O'Riordan
Sound Design - Micky Curling
Original Music - Owen Parker
Production Assistant - Gabby Morris and Sera Baker
Drama Assistant - Maia Henderson
Casting Director - Emma Hearn
ACTORS
Trevor Dion Nicholas
Aaron Pierre
David Menkin
Courtney Winston
Tomini Babs
Evlyne Oyedokun
Jennifer Armour
Earl R Perkins
Clinton Liberty
Philip Desmeules
Jose Palma
Finbar Lynch
A TBI Media Production for BBC Sounds.
Podcast
Hip hop legend Nas recounts a sporting event that changed the world forever.