Main content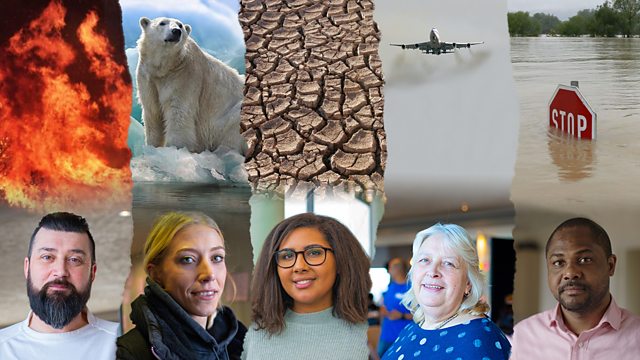 The People v Climate Change
Meet the 108 ordinary Brits who Sir David Attenborough says we should listen to. This warm and honest documentary reveals how everyday people feel about the climate crisis.
Britain has made big promises about reducing our impact on the planet, but getting there means huge changes to our everyday lives. In this surprising and funny documentary, we follow members of the UK's first ever Citizen's Assembly on Climate Change, where 108 ordinary Brits are tasked with deciding what we should do to meet our climate change goals.
Organised by Parliament, this historic event sees members of the public grapple with big questions about our future. As the assembly members learn the science of climate change from experts and hear Sir David Attenborough thank them for giving up their time for this task, they begin to realise the huge significance of the decisions they must make.
The film follows seven assembly members from all over the UK, who each bring their own perspective to the climate change debate. Sue, an ex-fishmonger from Bath, is shocked to learn the science of climate change, and when floods hit the UK - and the south west in particular - she begins to understand how close to home these issues can be and resolves to make personal changes.
British Gas employee Marc from Newcastle is enthusiastic about taking part in the assembly, but is worried about losing his job in the transition to green energy, while 27-year-old postal worker Amy is unsettled when she learns the environmental impact of the coal fire she heats her home with. We also meet retired printer Richard, who is sceptical about climate change and reluctant to accept many of the proposals put forward in the assembly. But when his own health deteriorates, he is forced to re-examine the impact of dirty air on all our lives.
Through this cast of warm, funny Brits, we understand the challenge we all face in the effort to reduce climate change and start to see what the future might look like in a greener world.
Credits
| Role | Contributor |
| --- | --- |
| Director | Harriet Bird |
| Executive Producer | Charlie Russell |
| Executive Producer | Dov Freedman |
| Executive Producer | Steve Smith |
| Executive Producer | Fergus Haycock |
| Editor | Gareth Heal |
Featured in...
Documentaries from BBC Two - the home of distinctive, specialist factual programming.

Facts about the environment and the challenges facing our planet.