Main content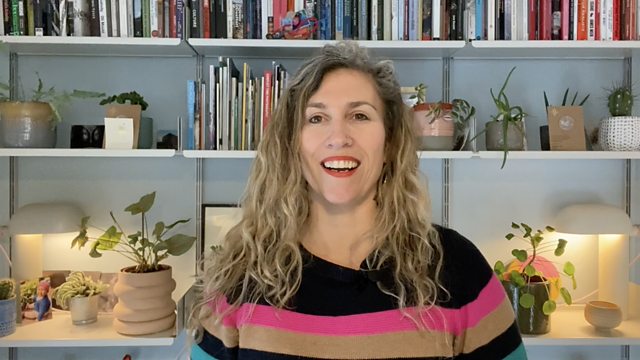 Front Row Get Creative - Jessie Brennan
Jessie explains her 'blind drawing' challenge
With Lockdown 3 well underway and no end in sight, we thought we'd offer a little light in the darkness, so we're running Front Row's new project Get Creative, in collaboration with BBC Arts' Culture in Quarantine.
We're very keen to encourage you to create a piece of art, with guidance and inspiration from the country's leading artists. You'll only need readily available materials and you certainly don't need to be a professional artist to take part! Everyone is welcome.
Next up it's the turn of visual artist Jessie Brennan whose work is all about intimacy, and she's got a project for you based on the idea of 'blind drawing' where you don't look down a the paper at all.
We invited Jessie to record herself making one of the drawings. You'll need a pencil and something to draw on. Plus the help of someone you're bubbling with, or you could draw a pet or object.
We'd love to see what you create. Show us what you've made by sharing on social media using the hashtag #FrontRowGetCreative and we'll show those that catch our eye on the BBC Arts and Front Row websites. Check out the BBC's Terms of Use and Privacy Policy - links below.
We can't wait to see what you make!
Duration:
More clips from Front Row