Main content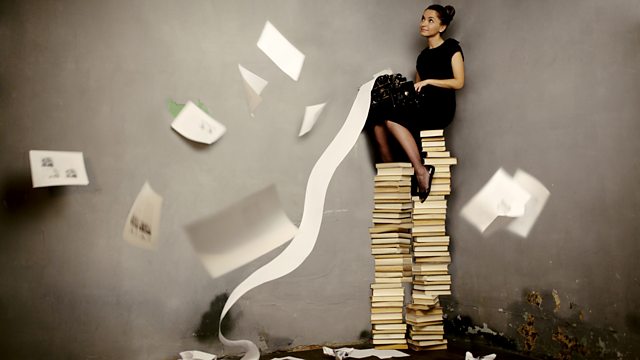 Life Class
Sophie Thompson stars in Rachel Joyce's drama about a woman who begins to feel invisible.
By Rachel Joyce
A young man bumps into Stella on the street and knocks her off her feet. He then utters the words "I didn't even see you." For Stella those words are more of a wound than the bruises on her face and she begins to question everything about her life.
Stella ..... Sophie Thompson
Doug ..... Roger Ringrose
Hendrix ..... Luke MacGregor
Art Teacher ..... Stefan Adegbola
Monica ..... Jane Whittenshaw
Stu ..... Hasan Dixon
Ian ..... Ian Dunnett Jnr
Directed by Tracey Neale
As the years have gone by, Stella has begun to feel invisible. She doesn't like it one bit and now it's time for her to step out from the cloud that's casting a shadow over her. It is time for Stella to claim something back. But what? Uplifting, poignant and delightful light comic touches in this Rachel Joyce drama about growing older and learning the art of forgiveness.
Stella is played by Sophie Thompson. She has worked in television, audio drama, film and theatre. Her credits include - Four Weddings and A Funeral, Emma and Harry Potter. EastEnders, Detectorists and Sandylands. Sophie won an Oliver Award for Best Actress in a Musical for Into the Woods and was nominated for her role as Miss Adelaide in Guys and Dolls.
Roger Ringrose has worked in television, audio drama, film and theatre. Recent credits include the film - Scandal in '97, the TV series Berlin Station and for the theatre, Witness for the Prosecution. He has a number of audio drama credits including playing Mr Tulliver in The Mill on the Floss.
Rachel won the Peter Tinniswood Award for To Be A Pilgrim which went on to become her award winning novel – The Pilgrimage of Harold Fry – now in the process of being made into a film for Netflix. Her most recent published novels include The Music Shop and Miss Benson's Beetle in 2019. Her most recent audio drama was Christmas by the Lake.