Main content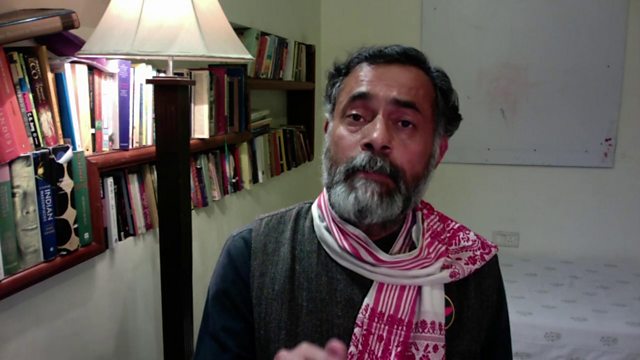 'Government must listen to India's farmers'
Three contentious laws that will change the way India's farmers do business have sparked one of country's biggest protests.
Prime Minister Narendra Modi has called the reforms a "watershed moment" for Indian agriculture, opposition parties have termed them "anti-farmer" and likened them to a "death warrant".
Yogendra Yadav, of the SKM farmers' organisation said the reforms were a gift farmers did not want.
He told Hardtalk's Stephen Sackur: "Farmers may not understand the technicalities of law but the broad impression that is seeping down is that Mr Modi is up to something big, something bad."
Duration:
More clips from HARDtalk