Main content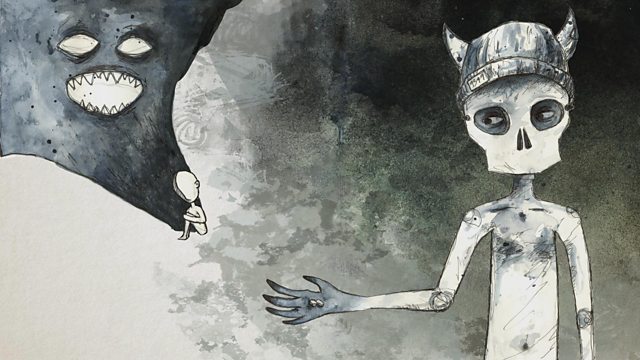 Bridging the Gap
Blending animation with photographs and footage to explore Meg's mental health experiences
Age 18 Meg started hearing a voice. She tried ignoring it, didn't tell a soul, yet the voice grew. More abusive, more delusional and often completely out of her control. Eventually, her paranoia wore her down. She experienced "an explosion of mental health", followed by years of medical intervention and institutions.
Animation crafted from Meg's own hauntingly expressive illustrations, offers a snapshot of her world as she grapples with the boundaries between her internal delusions and her everyday life. Her days can be dark and intense, yet Meg's experience of hearing a voice is far more complex than you might imagine. She now realises that through deepening her understanding of the voice, she can reconnect to the world around her and learn to live with her own version of it. This film will challenge your perspective on hearing voices, open your eyes on medicalisation, and beg the question 'what even is reality?'
The film was collaboratively produced between Meg herself and artist, Nina Ross, blending animation with photographs and live footage. It was made during lock-down by sending camera's into hospital where Meg could record herself, crafting intimate insight into her environment. "It's about time I show people who can't share my experiences what I actually have to deal with. What better way than to make this film?"
If you, or someone you know, have been affected by mental health issues, the following organisations may be able to help: https://www.bbc.co.uk/programmes/articles/1NGvFrTqWChr03LrYlw2Hkk/information-and-support-mental-health
New Creatives is supported by Arts Council England and BBC Arts.
Artists– Nina Ross & Meg Barrett
Vanessa Sweet – Animation
Aurélien Boisson – Editor
Andi Reiss – Editor
Joe Zeitlin – Composer
Duration:
More clips from New Creatives