Main content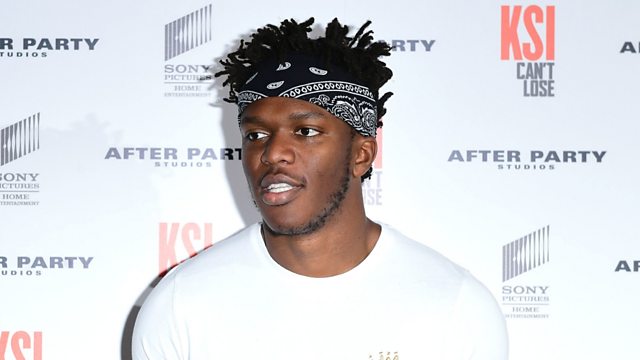 'I used to bang out Tinder back in the day'
YouTuber KSI has described how he was banned from Tinder because people didn't believe it was really him.
The 27-year-old social influencer was talking to pop star Anne-Marie and 5 Live presenter Nihal Arthanayake about his dating history.
"A lot of people thought I was a catfish. It was so annoying," he said. "I got banned so many times because of it because people kept reporting me. I had to prove I was myself by messaging people on Instagram."
KSI also revealed he met his girlfriend on Tinder.
This clip is originally from 5 live on Tuesday 19 January 2021
Duration: