Main content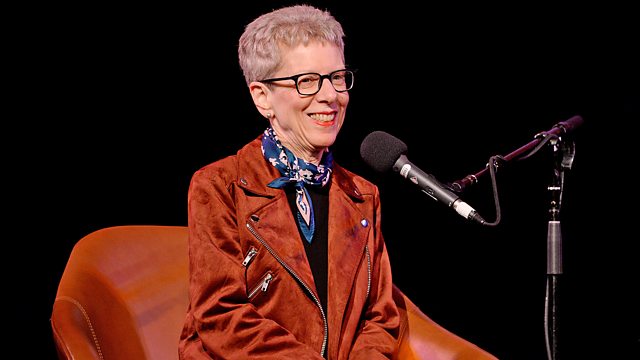 I'm Terry Gross and this is Fresh Air
Dolly Alderton turns the tables on Terry Gross, master of the radio interview and host of NPR's Fresh Air.
Terry Gross's remarkable conversations have become a daily fixture for millions of Americans. Since 1975, the presenter of Fresh Air, one of National Public Radio's most popular shows, has interviewed thousands of public figures - including musicians, Hollywood actors, Nobel Prize-winning authors and US Presidents.
In this Archive on 4, the writer Dolly Alderton turns the tables on Terry to find out how this unlikely host, who describes herself as shy, insecure and self-conscious, mastered the art of the radio interview. These interviews rarely happen face to face. Instead, they are conducted remotely, with Terry in Philadelphia and her guests in recording studios all over the world. Like a priest in a confession box, she is entrusted with their innermost thoughts and feelings.
Dolly picks out some of the most funny, poignant and revealing radio interviews of all time from the Fresh Air archive, including Terry's unforgettable conversations with Maurice Sendak, Elton John, Lizzo and James Baldwin. Terry also reflects on some of her prickliest on-air encounters, with stars like Gene Simmons and Hillary Clinton.
With thanks to Danny Miller and the Fresh Air archive.
Produced by Paul Smith
A Somethin' Else production for BBC Radio 4