Main content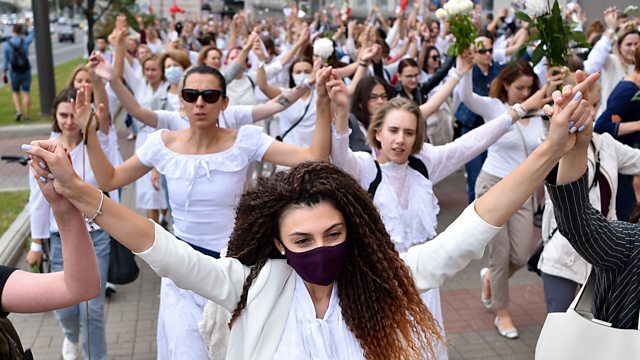 Political Fashion Look Book
Have you ever wanted your clothes to do the talking? To make a statement - not just a fashion statement, but a political one?
For the Cultural Frontline, Tansy Hoskins, journalist and author of books like Footwork: What Your Shoes Are Doing to the World, presents her political fashion look-book.
Here's her mini style guide on how to dress to protest, from the US to Belarus and from trousers to T-shirts.
(Photo: Women dress in white to protest against police violence in Minsk, Belarus in August 2020. Credit: SERGEI GAPON/AFP via Getty Images)
Duration:
More clips from The Cultural Frontline