Main content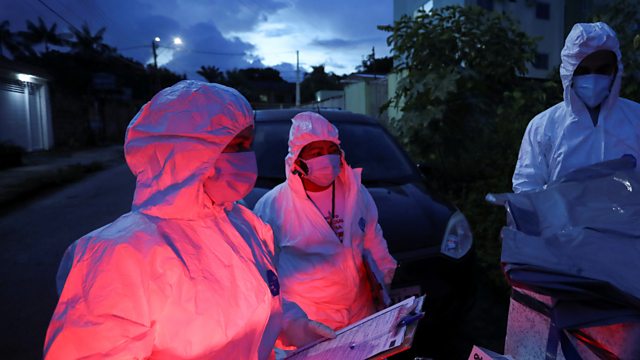 Covid-19: Why is the Brazil coronavirus variant so worrying?
Travel to the UK from South America has been banned because of concern about the Covid variant discovered in Brazil. Medical experts have warned that in the Amazon city of Manaus, where this mutated coronavirus was first detected, the healthcare system is at the point of complete collapse.
Chris Smith, a consultant virologist at Cambridge University, explains how changes to the spike protein, which governs how the virus attaches itself to the body, could lead it to evade the protection offered by the vaccine and make it less effective.
He says that although the vaccine could be tweaked relatively quickly to tackle these changes, more time would be needed to roll out testing and distribution.
Photo: Municipal healthcare workers in Manaus, Brazil, January 2021 Credit: Reuters/Bruno Kelly
Duration:
More clips from Newshour