Main content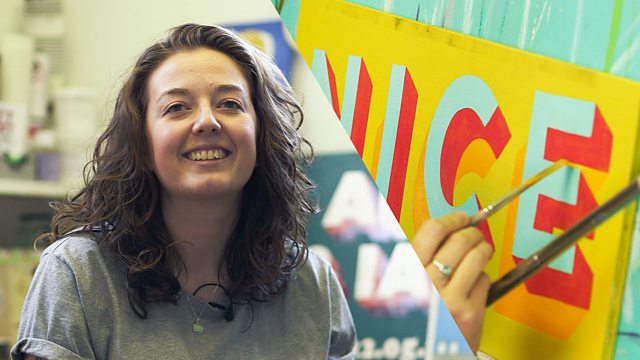 Signwriter, gilder and lettering artist Rachel E Millar is a young creative reviving the art of hand crafted sign painting, fusing traditional techniques with modern typography.
Edinburgh College of Art graduate Rachel E Millar has established a successful career in traditional sign writing. Rachel's hand painted bold, vibrant typography can be spotted across shop fronts and businesses across Glasgow, fusing traditions of the past with contemporary styles.
Mixing her distinctive colour palette by eye, Rachel initially worked under acclaimed sign painter Ciarán Glöbel and is helping to bring this traditional technique into the Instagram age.