Main content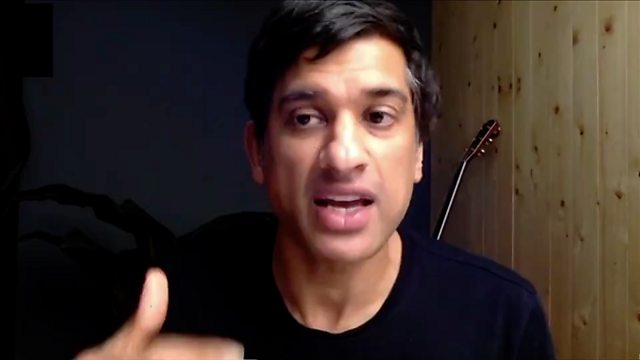 Dr Rangan Chatterjee's 3Fs to overcome emotional eating
Have you been eating too much during lockdown this January? Dr Rangan Chatterjee has told BBC Radio 5 Live the 3Fs to think about to overcome emotional eating.
With a national lockdown in place in England, Wales, Northern Ireland and most of Scotland, kickstarting the new healthy lifestyle this month will be difficult for many people.
The GP and host of the popular health podcast 'Feel Better, Live More' explained on 5 Live Drive that around 45% of us eat more in response to stress and suggested to people who may be doing this, to really ask themselves: 'Is it a new diet book you need or is it better to help by managing your stress levels?'
"We used to only eat food to fill a hole in our stomachs, now we are eating food to fill a hole in our hearts," Dr Chatterjee said.
This clip was originally broadcast on BBC Radio 5 Live Drive on Wednesday 6 January 2021.
Duration: