Main content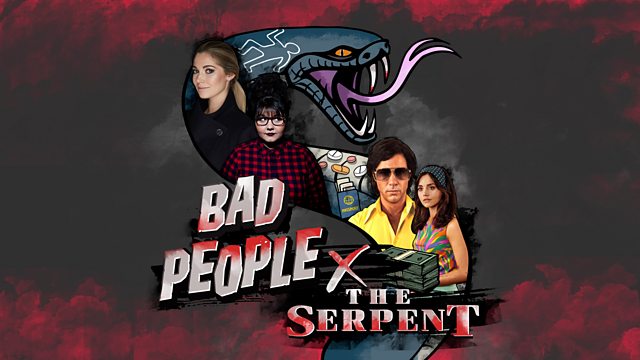 Bad People x The Serpent Part 1: The hippie trail
Producer Paul Testar tells us about making BBC One's new drama about convicted killer Charles Sobhraj.
Charles Sobhraj is a convicted killer and the inspiration for the new BBC One drama, The Serpent.
Julia and Sofie speak with producer Paul Testar to learn what it was about Sobhraj that inspired this show. Was it the nature of his crimes? His charm? Or something else?
Julia and Sofie discuss Maslow's hierarchy of needs and how this famous construct was partly inspired by hippie culture. Perhaps Maslow can help us better understand how Sobhraj appealed to so many people travelling abroad?
Warning: This episode contains strong language and references to violence and murder.
Presenters: Julia Shaw and Sofie Hagen
Producer: Caroline Steel
Assistant producer: Simona Rata
Editor: Rami Tzabar
Music: Matt Chandler
#BadPeople_BBC
Podcast
Dr Julia Shaw and comedian Sofie Hagen dissect criminal cases that intrigue and scare us.