Main content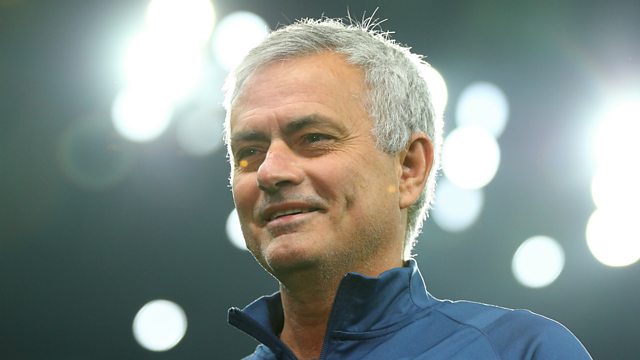 Friday Football Social: Jose's secret ingredient and is the return of fans fair?
Darren and JJ chat Maradona, Mourinho, and Manchester United tactics.
Mark Schwarzer joins Darren and JJ to discuss whether winning the title at Spurs would be Jose Mourinho's greatest achievement. Ahead of the weekend action we ask if Edinson Cavani and Donny van de Beek are worthy of places in Manchester United's starting line-up and does Ole Gunnar Solskjaer need to be braver with his formation? Does it already look a long way back for whoever loses when Sheffield United take on West Brom? And is it fair that only half of Premier League clubs are able to welcome back fans back when lockdown ends?