Main content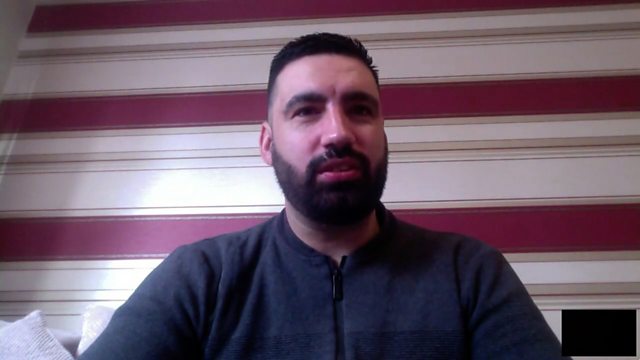 'I think about it every single day of my life'
Former prisoner Marc Conway pays tribute to those who died in the London Bridge attack.
A former prisoner who was one of the people who held terrorist Usman Khan down on London Bridge has said he will carry on the good work of the two people who died.
Convicted terrorist Usman Khan fatally stabbed Cambridge graduates Jack Merritt and Saskia Jones and injured two others on 29 November 2019.
He was shot dead by police on London Bridge.
Marc Conway was one of the people who pinned Khan down until the police arrived.
The attack began at a conference at Fishmongers Hall.
Marc had been due to give a speech at the event which was celebrating five years of Learning Together, the programme that sees prisoners learn and gain qualifications alongside Cambridge University students. Marc says the programme turned his life around. He spent many years in prison for a range of serious offences that he now very much regrets and takes full responsibility for his actions.
Almost a year on from the attack, Marc told BBC Radio 5 Live the experience had been traumatic but he was not going to allow it to "swallow him up".
"I think about it every single day of my life, sometimes more vividly than others," he said. "It's had a massive impact on my life.
He said the attack had made him determined to carry on Saskia and Jack's good work.
"It's pushed my motivations on even more. Jack and Saskia lived in all of us. We will keep on fighting and try not to let them die in vain," he said.
This clip is originally from 5 Live Breakfast.
Duration: