Main content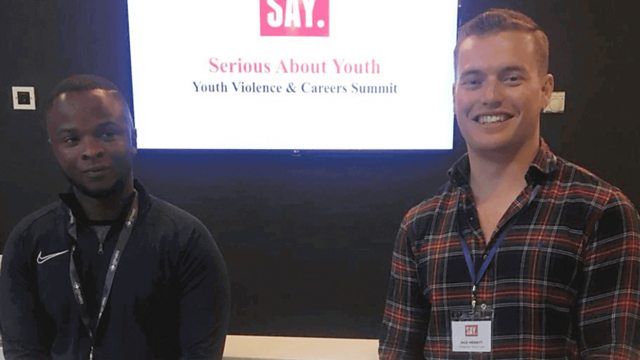 London Bridge attack victim Jack Merritt changed my life
Friend of Jack Merritt, Rosca Onya tells 5 Live about the impact Jack had on his life.
A year on from the London Bridge attack and the deaths of Saskia Jones and Jack Merritt, Rosca Onya, a close friend of Jack has released a song in his memory.
On 29th November last year an event was taking place in Fishmongers Hall in London to celebrate 5 years of the Learning Together programme that has prisoners learn and gain qualifications alongside Cambridge University students.
It was on this programme that Rosca met Jack. They became close friends and Jack still supported Rosca after his release from prison.
Rosca was on his way to the Fishmongers Hall to meet Jack that day when Usman Khan who was out on license began his attack that resulted in Saskia and Jack being killed.
Speaking to Nihal Arthanayake, Rosca said: "My goal is to just carry on Jack's legacy, you know and make his mum and dad proud."
This clip is from Nihal Arthanayake.
If you've been affected by this story, you can find more information and support on the BBC Action Line website: www.bbc.co.uk/actionline
Duration:
More clips from In Short