Main content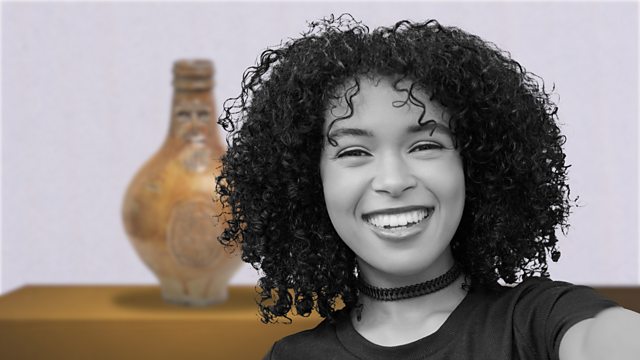 The Life and Times of a Witch Bottle
The intriguing story of a stoneware flask used as a remedy against harmful spirits.
This animation tells the story of a stoneware flask, from its manufacture in 17th century Germany to its use as a 'witch bottle' in England, to its rediscovery in the present day.
The witch trials were in decline in England by the 1660s, but the fear of witchcraft was still pervasive. It was around this time that German Bartmann (bearded man) bottles began to be used as a remedy against harmful spirits. For some it was magic, for others it was medicine. Our bottle tells of its experiences, its ups and downs over three hundred years. And there is a happy ending!
The film is based on the research of Owen Davies and Ceri Houlbrook from the History Department at the University of Hertfordshire, and Nigel Jeffries from the Museum of London Archaeology (MOLA). Their Arts and Humanities Research Council research programme, Bottles Concealed and Revealed, explores the phenomena of stone and glass witch bottles and their concealment in seventeenth- and eighteenth-century England.
Animation by Laura-Beth Cowley.
The film is a Calling the Shots production for the Arts and Humanities Research Council supported by BBC Arts Culture in Quarantine