Main content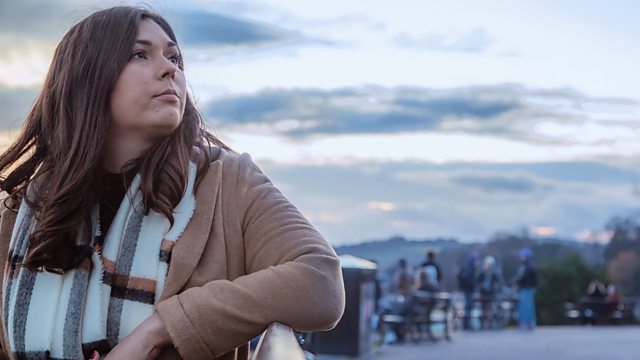 The Student Mental Health Crisis
Reporter Hannah Price explores the cases of suspected student suicide since the pandemic, and finds out what's being done to support student mental health at university.
Much like the rest of the UK, universities across the country were forced into lockdown in March of this year. But on returning this autumn, millions of students have been met with a university experience they never could have anticipated.
A BBC investigation has found that during the first lockdown over March through to May there were at least 10 suspected student suicides at UK universities, according to a freedom of information requests submitted to 137 institutions. This BBC investigation also analysed local news reports, spoke to family members and friends and found that since March there has been at least 17 additional suspected student suicides.12 of which took place since students returned to universities on September 2. In 2018 universities were told they had to address the mental health crisis on campus, but over two years later, nearly half - 47% of the 96 universities that responded told BBC News they still hold no data or records on student suicides.
With questions continuing to be raised about what can and should be done to better support students mental health and wellbeing at this time, BBC journalist Hannah Price travels across the UK to speak to families and friends of students who have taken their lives during the pandemic.
Hannah starts her journey at the University of Bristol, where she studied for five years. Reflecting on her own experience, she recollects on hearing about a fellow student who had taken their own life, the catalyst for her own investigation into student suicides at university and the prevention measures in place.
In Bristol, Hannah speaks with Greta, a third-year student and mental health ambassador for The Ted Senior Foundation, set up by Ted's family, a student who took his own life in February 2018. The foundation which focuses on peer support, has recently launched the 'Teds Friends' initiative at the University.
Finn Kitson was a first-year student at Manchester University and died in October this year. Finn's death drew media attention after the news rippled across Fallowfield campus, just three weeks after he arrived.
William Bargate was going into his third year at Warwick University, studying business. He died in September this year. Hannah speaks to his dad, Quentin, about Will's time at university and what he feels needs to be done to better support students and their families.
Hannah also interviews a university whistleblower who says she has lost two students to suicide, and claims staff are not being trained adequately in how to support students' mental health.
Featured in...
Documentaries shining a light on mental health issues.

Shining a light on mental health issues.

Programmes from around the world