Main content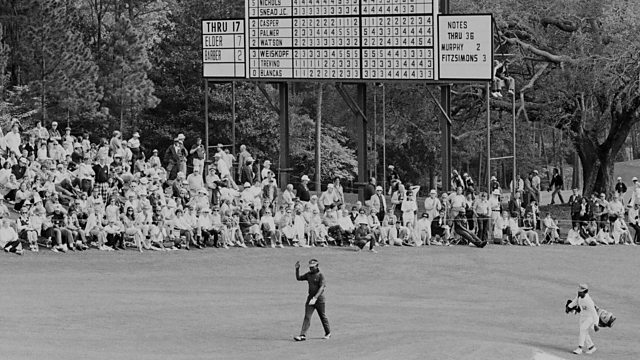 Golf blackout
Delyth Lloyd and guests discuss golf's relationship with race.
Back in 1975, Lee Elder braved death threats to become the first African American golfer to play at the Masters. It was one of the last colour barriers in US sport and made him a hero to many black sportsmen and women, including Tiger Woods.
But 45 years on, and in the wake of the death of George Floyd, what progress has been made to make golf more inclusive and accessible to the black community?
To discuss this, Delyth is joined by Maurice Allen, who was the first African American player to become World Long Drive Champion in 2018, and current LPGA Tour player Mariah Stackhouse, who was the youngest African American woman to compete in the US Open and first African American woman to compete in the Curtis Cup.
Jeff Benedict, journalist, and co-author of the number one New York Times bestselling biography of Tiger Woods, joins us to discuss whether golf has failed to capitalise on Tiger's success, and whether Tiger himself has done enough to promote diversity in the sport.
We'll hear from Joseph Bramlett about his experiences of being one of only four black golfers currently playing on the men's PGA Tour. Bramlett was the first black golfer to graduate from the tour's qualifying school since Adrian Stills in 1985.
And we'll hear from Vernel Bennett, president and co-founder of the United Black Golfers Association, who's been telling Delyth about the work his organisation's been doing to encourage more black people to take up golf at a grassroots level.
Photo: Lee Elder was the first black golfer to compete in the Masters in 1975. (Credit: Leonard Kamsler/Popperfoto via Getty Images)
World Athletics Championships: Meet the stars