Main content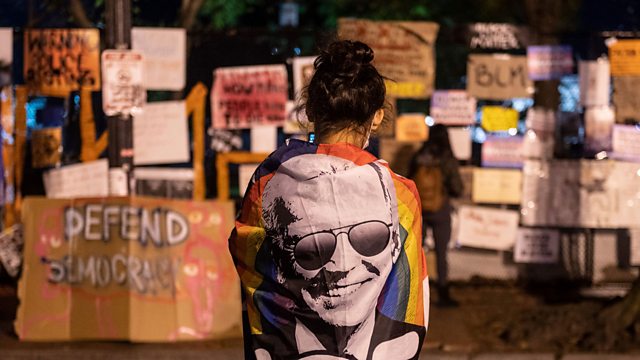 US Election: How can Joe Biden unite the country?
This election year has exposed some deep divisions in American society-- and race was a key source of that division. Black Americans died from Covid-19 in disproportionately high numbers while the death of George Floyd, pinned under the knee of a white police officer, prompted protests and outrage across the country that veered into violence. Joe Biden has said it is "time to heal" the US in his first speech as president-elect, vowing "not to divide but to unify" the country.
Melanye Price, a professor of African American Studies and Political Science at Prarie View University, a historically black college in Texas, outlines the challenge and the fears that many feel about further civil unrest.
Photo: A woman wearing a Joe Biden flag looks at a wall of signs in Black Lives Matter Plaza near the White House Credit: Getty Images
Duration:
More clips from Weekend