Main content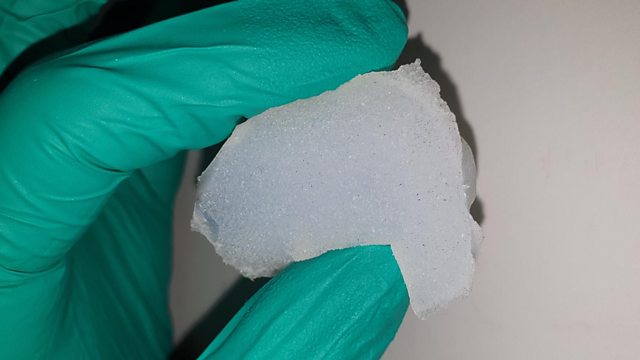 Can a 3D printed tongue replace human tasters?
A team of scientists from two British universities have devised the world's first ever 3D-printed fake tongue.
The synthetic replica mimics a real human tongue in terms of surface shape, softness, elasticity and 'wettability'.
The team hopes it can be used to test new foods (like meat substitutes), pharmaceutics and therapies for dry mouth syndrome - suffered by roughly 10% of the general population and 30% of older people.
One of the lead scientists is Anwesha Sakar from the University of Leeds.
"We are trying to design foods that are low in fat, we are trying to design plant based alternatives, so to design those foods we need to first test them, whether they really have the right kind of optimal sensory properties in (terms of) taste and texture."
(Photo: scientist holds the 3D tongue. Credit: University of Leeds).
Duration: