Main content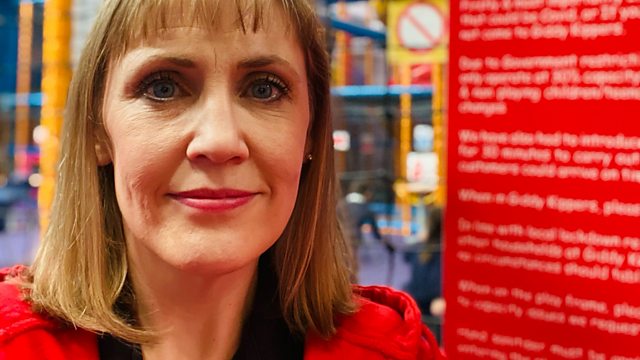 Soft play owner: "No one's thinking of the kids now"
Nicola runs a soft play centre in Nelson in East Lancashire.
The area has been put into tier three Covid restrictions meaning businesses like hers have had to close.
"We manged three weeks of being open," she told Nicky Campbell on 5 Live's Your Call.
"We've complied with every single regulation in the 26-page booklet we were given and despite being Covid safe we are the first to get closed down again.
"Kids in this area, they don't have the facility to play outside and get exercise. They come to us, they're burning 300 calories in an hour which is fantastic exercise. It's socialisation, it's family time.
"They're just getting penalised again and again. No one's thinking of the kids now. It really upsets me actually."
Duration: