Main content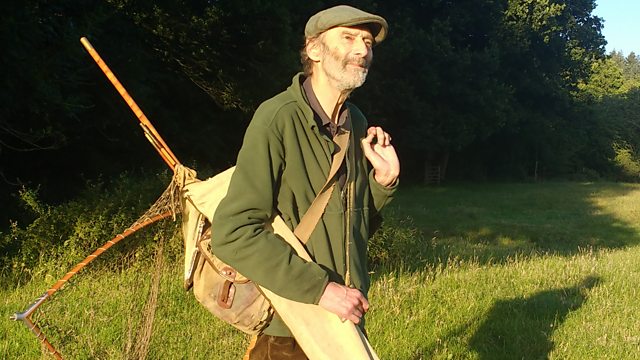 Reading the Water
Writer Chris Yates explores the spirit of carp fishing. We join him from dawn to dusk at a Wiltshire lake as he goes in search of a carp 'the size of a small submarine'.
Writer, naturalist and fisherman Chris Yates has been wanting to return to a secret lake in Wiltshire he last visited 20 years ago. In summer 2020, he spends a day there in search of an ancient carp which, he says, is "the size of a small submarine".
While carp fishing may offer the occasional moment of intense excitement, it's a pursuit that largely comprises long periods of apparent inactivity. Yet, as Chris reveals, it's anything but dull. Having amassed 60 years of fishing wisdom, he's less concerned these days with actually catching a fish, and much more interested in what we can learn from sitting still, quietly, and observing the reality that surrounds and envelops us - a patient intimacy with nature. Alongside insider tips on the behaviour of carp, Chris regales us with tales of some of the extraordinary moments he's witnessed while lying beside a lake, his back against a tree.
Recorded on a single summer's day in July, we share in the magic of a secluded place, sitting with Chris from dawn to dusk, amidst the singing of wrens and the wood pigeons' lullaby, absorbing the play of the light on the water.
Photo: Dan Shepherd
Compiled by Dan Shepherd
Produced by Phil Smith
A Far Shoreline production for BBC Radio 4
Podcast
Seriously is home to the world's best audio documentaries. Introduced by Vanessa Kisuule.