Main content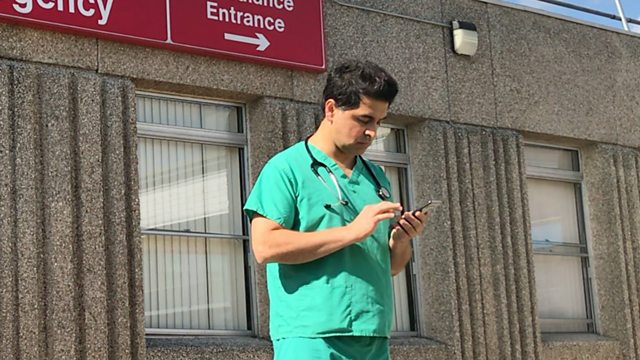 Fighting Covid-19 in Afghanistan via telemedicine
Fighting a pandemic is particularly hard in war-torn, low resource countries such as Afghanistan but doctors from around the world have come together to help colleagues there.
Facing a new disease such as Covid-19 is particularly difficult for healthcare workers in low-resource and war-torn countries. The charity Teleheal, is helping doctors in Afghanistan fight the coronavirus pandemic via telemedicine. Doctors from the UK, US, Canada and Australia are volunteering for the charity, offering life-saving advice on their smartphones and laptops to their colleagues in Afghanistan. They are sent patient reports, scans and x-ray images and respond with text messages or phone calls.
They discuss critical cases, send the latest World Health Organization guidelines and offer live weekly tutorials on coronavirus-related issues, including mental health and wellbeing. The doctors are available 24/7 and are also operating in Syria, South Africa and Uganda.
The BBC spoke to Dr Waheed Arian, the founder of Teleheal and an emergency doctor for the NHS in the UK, Dr Mamosai Zewar, Senior Adviser to the Afghanistan Minister of Health, Dr Asif Arshad, a consultant anaesthetic and intensive care doctor for the NHS in the UK, and Teleheal volunteer and Dr Hayatullah Hemat, an ICU doctor in Kabul.
Video producer: Stephanie Constantine
Photo: A UK medic checks in to assist a colleague in Afghanistan Credit: BBC
Duration:
More clips from Health Check