Main content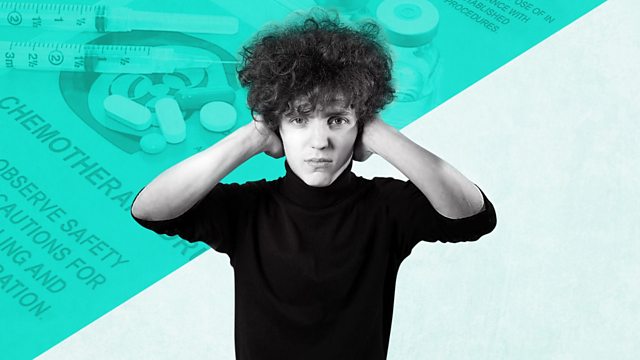 False Hope? Alternative Cancer Cures - Episode 2
Despite believing he is cured, Sean is rushed into hospital. Layla attends a cancer retreat to explore how big the alternative world is and books into the thermography clinic.
False Hope? Alternative Cancer Cures is a three-part investigate series into the death of young musician, Sean Walsh.
Sean was 20 when he found out his cancer was back. He'd been in remission for less than two years and was determined that this time round, he would not have conventional treatment. He turned down chemotherapy in the hope that he could cure his Hodgkin's Lymphoma through an alternative approach, including a vegan diet, cannabis oil and coffee enemas. Throughout his treatment he used controversial thermography scans to monitor his progress and was convinced he was getting better.
Journalist Layla Wright followed Sean's journey on social media as he attempted to heal himself, and for a while, it seemed to be working. He raised thousands of pounds to fund his treatment and beat the doctor's prognosis. But in January 2019 Sean died, and his family believe alternative treatments cost him his life.
Through the testimony of those closest to him, and through his own words, Layla explores why Sean – and many others – took this approach. She meets the family of Linda Halliday who also relied on thermography scans for reassurance that alternative treatments were working and investigates the clinic that provided them.
Presenter and producer: Layla Wright
Producer: Ruth Evans
Executive producer: Matthew Price
Sound design: Emma Crowe
Editor: Emma Close and Philly Beaumont
A young musician believes he can cure his cancer without the help of the hospital.

Layla finds another family with a similar story and goes inside the thermography clinic.