Main content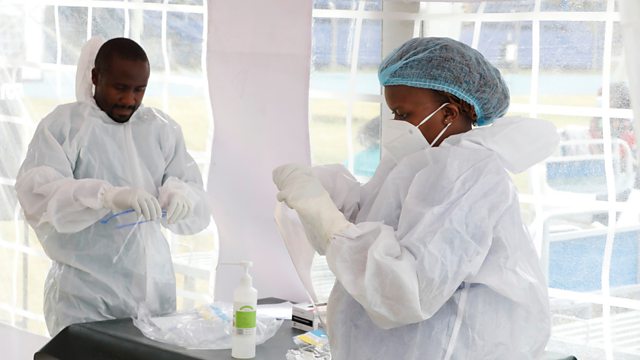 Report into misuse of Kenya's Covid funds delayed
The wait for answers for Kenyans - frustrated and angry at claims that hundreds of millions of dollars of Covid funds have been misappropriated - was meant to be over today with a report being published. But now the Auditor General says she needs more time for a full audit of KEMSA, the Kenya Medical Supplies Agency.
KEMSA had told lawmakers that there was enough funding for Covid related equipment - but many nurses and doctors were still left without adequate protection. Doctors have also said the price being paid for protective equipment was set too high.
The Kenyan Senator Sylvia Kasanga is the Chairperson for the Committee on Covid-19.
(Photo: Kenyan medical staff wearing PPE. Credit: Reuters)
Duration: