Main content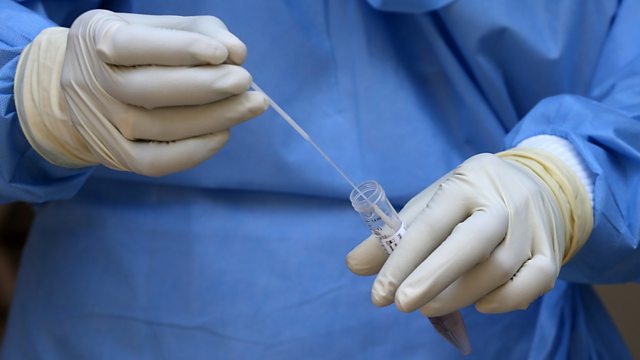 Covid tester: 'Boredom factor is one of the hardest parts of the job'
A coronavirus test centre worker says he and his colleagues sit around thinking of ways to "pass the time", because they're not allowed accept people for tests.
Steve (not his real name), told BBC Radio 5 Live they've had to refuse people for tests, because the labs they pass the tests on to cannot keep up with the capacity.
Speaking to 5 Live's Rachel Burden, Steve said, "We're just sat in a cabin full of [testing] kit".
Justice secretary Robert Buckland said plans to put the NHS top of the list for coronavirus tests would be published in the coming days, with people in care homes also a priority, while schools could be considered. He said resolving delays with testing was "the number one issue".
This clip is originally from 5 Live Breakfast on Wednesday 16 September 2020.
Duration:
More clips from In Short