Main content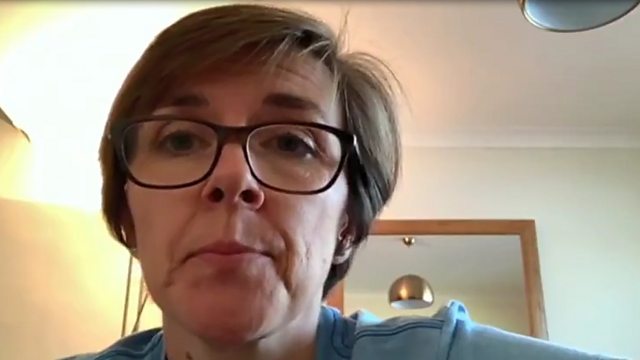 'I spent £150 on a private coronavirus test'
5 Live listener, Hayley in Surrey, was able to get a Covid-19 test for her son much quicker, when she decided to pay £150 to have one done privately.
Hayley told BBC Radio 5 Live she "spent nearly 48 hours on the NHS website trying to get a test" before she decided to go private.
Speaking to Nicky Campbell she said "we'll get a result within… probably 24 hours."
Health Secretary Matt Hancock has said the testing system is facing an "enormous challenge" after a "sharp rise" in those seeking a test.
When challenged on the reports of people struggling to get a test, Mr Hancock said it would take a "matter of weeks" to resolve the problems.
This clip is originally from 5 Live Breakfast on Tuesday 15 September 2020.
Duration:
More clips from In Short