Main content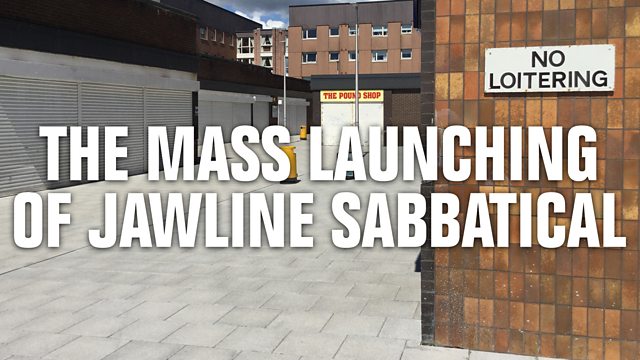 The Mass Launching of Jawline Sabbatical
Jawline Sabbatical is a suburb. 12,000 citizens strong, walled in on all sides, entering its 52nd month of strict local lockdown, its people trample across it every day lost in their own lives. But tomorrow night, thanks to a delivery received by every single resident, its population will be nil. A poetic, uniquely inventive sci-fi fable from the mind of writer and director Alan McKendrick, featuring narration from Ross Mann and editing and graphics by Carrie Skinner.
Written and directed by Alan McKendrick
Performed by Ross Mann
Edited by Carrie Skinner
Scenes for Survival is a National Theatre of Scotland project in association with BBC Scotland, Screen Scotland, BBC Arts' Culture in Quarantine project, and Scotland's leading theatre venues and companies, with support from Hopscotch Films"
Duration:
More clips from Scenes for Survival