Main content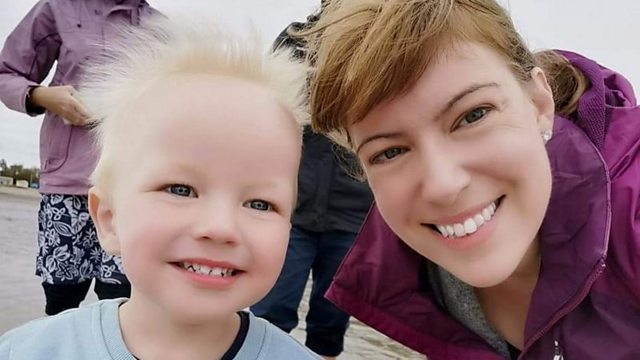 Mother and baby 'saved' by Ocado driver using his lorry to protect car stranded on M25
A mother has thanked a truck driver for saving her life and that of her baby son after her brakes failed on the M25.
Jo Harland, from Derby, managed to bring her car to a halt by going down through the gears then using the handbrake.
But they were stranded in the third lane amid fast traffic, on the stretch between junctions 12 and 13 in Surrey.
An Ocado lorry pulled up behind her car, acting as a shield to stop other vehicles crashing into it.
Police arrived to close the carriageway and took the mother and her one year old baby to safety.
Officers told her the lorry driver saved their lives.
BBC Radio Surrey tracked down the driver, Carl Duhaney, who spoke to Jo on air.
Duration:
More clips from Breakfast on BBC Radio Surrey