Main content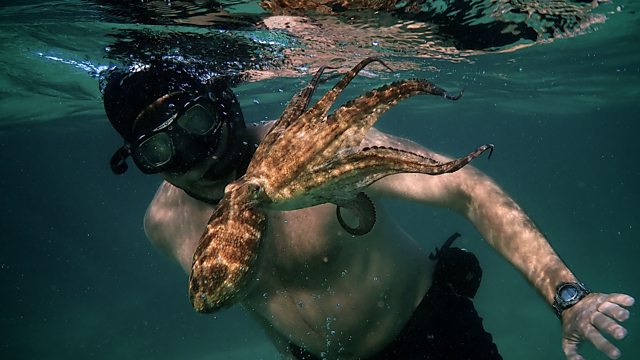 My friend, the octopus
Here's a tale of a very unusual friendship.
Craig Foster started swimming daily in the freezing waters of South Africa's Cape Peninsular in a bid to counter work burn-out, only to develop a relationship with... an octopus.
Craig has now made a film called "My Octopus Teacher" - which comes out on Netflix this week.
"Slowly a trust developed... she let me into her secret world... she taught me what could be termed a type of octopus language... she taught me about my own humanity and our connection to nature."
(Photo: Craig and his octopus friend. Credit: Ross Frylinck)
Duration:
Featured in...
The border collies regrowing a forest and the rat who's won a bravery award