Main content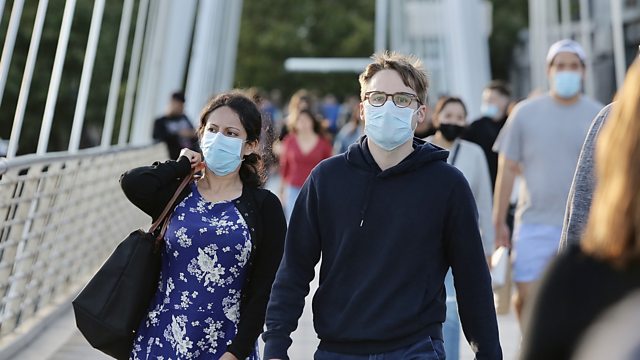 Covid cases rising, a guide to life's risks, and racing jelly-fish
How worrying is the UK's jump in cases? Plus balancing risks and the speed of jelly-fish.
A jump in the number of UK Covid-19 cases reported by the government has led to fears coronavirus is now spreading quickly again. What do the numbers tell us about how worried we should be? Plus a guide to balancing life's risks in the time of coronavirus, the government's targets on test and trace, and a suspicious statistic about the speed of jelly-fish.
Podcast
Tim Harford investigates numbers in the news: are they always reliable?