Main content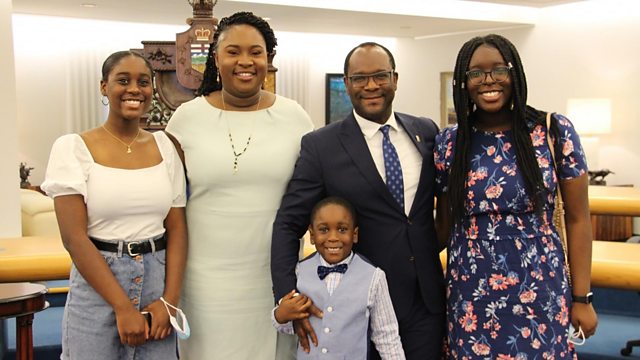 Nigerian becomes Canada's first black justice minister
A Nigerian lawyer has been appointed Canada's new minister of justice and solicitor general for the province of Alberta.
Kaycee Madu is the first black man to occupy a ministerial post at that level in Canadian history.
Alberta's premier described the appointment as making a powerful statement at a time of increasing sensitivity to racial prejudice.
Mr Madu gave us his response.
"I've always said my story could only have been possible in my province of Alberta... I love my home country, Nigeria, but there is no question that I look forward to a day when my fellow countrymen and women in that country can achieve their God-given potential, regardless of the part of the country they come from and regardless of who their parents are."
(Photo: Kaycee Madu and family at his appointment ceremony. Credit: Kaycee Madu)
Duration: