Main content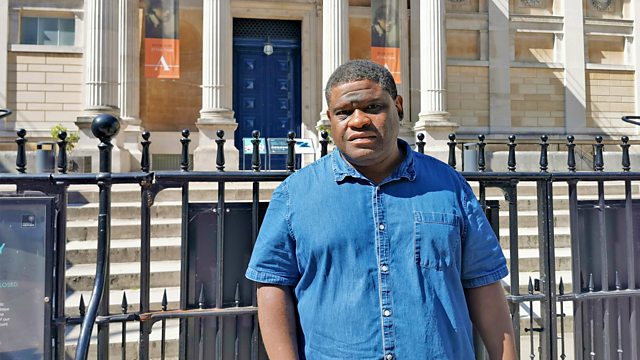 The Empty Cases
Gary Younge looks at how things might change in British museums as a result of the Black Lives Matter movement.
On 7th June 2020, protestors in Bristol rewrote the city's history by pulling down a statue of 17th-century slave trader Edward Colston, and dumping it in the harbour. The damaged statue has since been retrieved and there are plans to display it elsewhere, complete with the red daubs of protestors' paint, and Black Lives Matter placards.
The event has triggered a discussion amongst Britain's curators about what objects are acceptable for display in museums and galleries in 2020. Some museums have entire collections established on the wealth of the slave trade or acts of colonial plunder, others have items that might now be deemed racially or culturally insensitive. For some, it's the context and settings of collections that reveal a distinctly racist interpretation of history. As one museum curator has put it, "in Britain, you're never more than 150 miles from a looted African object".
Gary Younge speaks to the curators as they currently review what's on display in UK museums and how they're re-writing the way we revere, remember and acknowledge Britain's historical moments.
As Gary finds out, when the public is re-admitted to museums after the current lockdown, there is a distinct possibility that some display cases may have notable absences.
Producer: Candace Wilson
Editor: David Prest
A Whistledown production for BBC Radio 4
Photo credit: Candace Wilson
Podcast
Seriously is home to the world's best audio documentaries. Introduced by Vanessa Kisuule.