Main content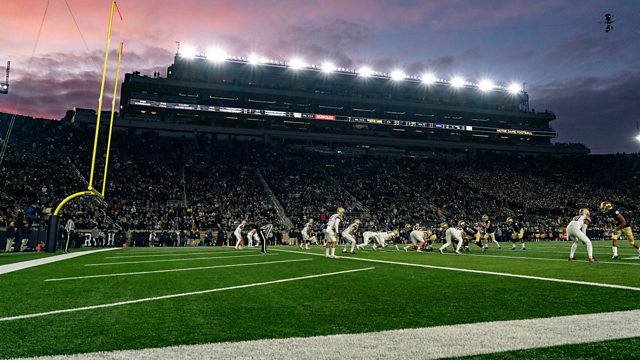 Could a college football shutdown cost players a place in the NFL?
College football analyst, and former NFL player, Rocky Boiman explains the potential consequences of sport not taking place on university campuses during the autumn season.
Speaking with Sportshour presenter Caroline Barker, Boiman said: "Opportunities could be missed. Guys that have the opportunity to go to the NFL and maybe they won't have that opportunity.
"To be eligible for the NFL, you have to have three years of college experience. I think the kids and the coaches that want the opportunity to play should have that choice."
Two of the Power Five conferences – the Big Ten and the Pac-12 – announced they would postpone sporting activities until 2021 on health and safety grounds due to COVID-19.
Photo: A general view of Notre Dame Stadium during a game between the Notre Dame Fighting Irish and the Boston College Eagles. (Credit: Icon Sportswire via Getty Images)
Duration:
More clips from Sportshour